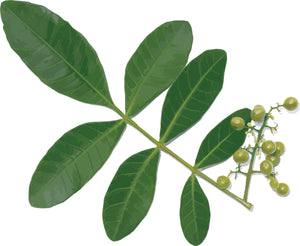 Red Cherry Group
Black Pepper Organic EO
Regular price
$24.00
$0.00
Unit price
per
Black Pepper Organic Oil is steam distilled from the fruit of Piper-nigrum. It originated in India and grown in tropical climates across the globe  This cherished spice has been a major piece of international trade for over 4000 years.
Its aroma is dry, warm, and spicy with the familiar aroma characteristic of freshly ground black peppercorns.
Black Pepper Organic Oil adds warm notes with subtle spicy hints and is often used in sensual blends for inspiring an elevated mood and intimacy. A little goes a long was with this spicy essential oil, and it will easily overpower other aromas.
Best way to use this oil is drop by drop until the desired aroma is reached.
Combinations:
Mix ylang ylang, geranium rose, bergamot, and black pepper oils, excellent for acne pain and balancing oils and purifying against bacteria and germs.  
Mix sandalwood, cypress, orange, vetiver, clove, and black pepper for deeply motivating sluggish and dry skin that also need toning.

Mix rosemary, ginger, and lavender for muscle or join aches. It also blends well in chest rub salves to support healthy bronchial passages with other oils such as eucalyptus or tea tree.
Black Pepper Organic Oil is stimulating and energizing and is excellent in aromatic-diffusers with lemon, sweet orange, or tangerine and with other spice oils like ginger or clove.
---
Share this Product
---