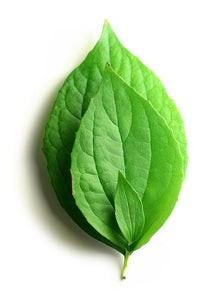 Amrit Organic
Peppermint Organic EO 1oz.
Regular price
$30.00
$0.00
Unit price
per
Organic Peppermint is of course the Holiday's favorite and get along with any botanical plant with a mint aroma, but peppermint is amazing for killing bacterial and germs in and around the skin. It will purify, deep cleanse and revive skin tone. It will also clarify unwanted aromas and lighten the air with joy, Excellent in all spa services with proper use and blending. In skin treatments for face and body use it sparingly as a lower note and it will still come thru.   

The Aroma: its aroma is astounding and full of spirit. It awakens the mind, while it clears bacteria from the air. Who doesn't love a cooling Mint Julep or the warming Winter Hot Chocolate with a peppermint Stick?

Peppermint Golden organic essential is excellent for sluggish dull skin, luster less nails and skin color, and where ever you want the protection from bacteria, viruses and fungus. Excellent for Hand and Foot treatments.

Physical Properties: stimulates circulation, anti bacterial, viral and fungal, and warms and fights skin infection.

Mind Body Spirit properties -balancing, warms with joy, spiritual uplifting and  awakens the sluggish mind and skin

We get our Essential Oils from the finest free trade and sustainable organic farms across the globe. Our Peppermint comes from free trade farms in India where it is native to. Because it is instantly says joy, its great to add to any treatment where the client is sad and disturbed. Its is used in culinary food and dishes, Libations and wines, cleaning products and all spa services. It is also an excellent natural oil for pest control including: Insects, Birds and rodents. 

Essential Oil Blending for Face and Body 

For rebirth: Amrit Organic Safflower/ lavender, peppermint, ginger with a very small amt of clove

For anti-aging: Amrit Organic extra Virgin Olive Oil/  palmarosa, peppermint, geranium, citronella

For detoxification: Amrit organic Signature Blend / patchouli, ginger root, citronella, pink grapefruit, peppermint
For deep breathing: Amrit organic Sunflower / peppermint, sweet orange, myrtle, fir needle
Find our Aromatherapy Bar Guides in the Ritual and Guides Links.  here you will find more ways to blend and treatments to offer.
---
Share this Product
---