• Aromatherapy • DaySpa Magazine • Earth Day • Mind Body Spirit • Organic Health
Lets celebrate Mother Earth by changing and exchanging out processed Spa Products for organic toxin free products with purpose and properties.
---
• Body • DaySpa Magazine • Healing Spa Services • Mind • Mind Body Spirit • Organic Health • Regaining Personal Goals • Resetting Business • Spa News • Spirit • Trends 2021 • Women's Health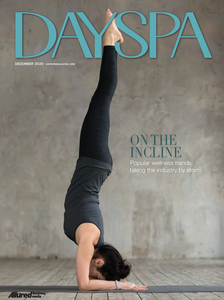 We have the Honor of Writing about the the impelling and deeply emotional Trends for 2021. Wellness never ventures away from Mind, Body and Spirit and 2020 has proven it in so many way. Spa Culture is going to be the Future of Preventative and Alternative Medicines. Women will enrich their Strength and Heal with Whole Health Care to meet their Families needs. We will all do it through Healing Whole Body Health, because it is the safest way to preserve our beautiful minds, empowered bodies and reborn spirits. You can read the entire Article through the following link: Resetting...