• Aromatherapy • Ayurveda • Body • Dosha • Global Body Therapy • Green-Pure Movement • Head Massage • Healing Spa Services • Indigenious practices • Kapha • Meditation in Spa Services • Mind • Mind Body Spirit • Mind Clarification • Organic Health • Organic massage products • Organic plant Oils • organic spa • Pieta • Prescribing Nature • Shirodara OIl • Vata • Women's Health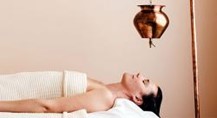 Simply the most effect wellness service from ancient medical history. It completely checks and removes stress with its impact on the nervous system and internal organ functioning systems by gently purging out the mental blocks. Lets reveal the truth and the steps of this wonderful and beneficial treatment and then decide to experience it your self. You will be offering this service and broadening your spa culture to whole wellness. The Truth About Panchakarma The world is speeding up all around us. Countless distractions command our attention. These distractions come from what is new on social media to those never-ending...
---
• Body • DaySpa Magazine • Healing Spa Services • Mind • Mind Body Spirit • Organic Health • Regaining Personal Goals • Resetting Business • Spa News • Spirit • Trends 2021 • Women's Health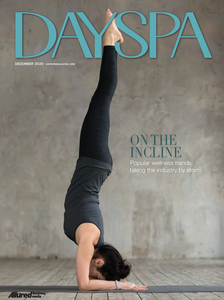 We have the Honor of Writing about the the impelling and deeply emotional Trends for 2021. Wellness never ventures away from Mind, Body and Spirit and 2020 has proven it in so many way. Spa Culture is going to be the Future of Preventative and Alternative Medicines. Women will enrich their Strength and Heal with Whole Health Care to meet their Families needs. We will all do it through Healing Whole Body Health, because it is the safest way to preserve our beautiful minds, empowered bodies and reborn spirits. You can read the entire Article through the following link: Resetting...